SOPREMA releases the SOPRANATURE TOUNDRA BOX. This pre-vegetation modular all-in-one system consists of a module that contains a filter cloth that can be adjusted for water retention based on plant selection, and cultivated tundra plants, which are a mix of Sedum species or a mixture of different periods of drought are -resistant perennials. The vegetation mix can be adapted to the hardiness zone and climatic conditions.
With this easy to install and maintain system, which was introduced to the European market over 15 years ago, SOPREMA aims to promote green roofs and improve their availability throughout North America.
More and more cities are strongly promoting the installation of vegetation roofs. Some even go so far as to change their city map to reduce heat islands and support rainwater management, which exacerbates urban problems.
"The SOPRANATURE TOUNDRA BOX helps to keep rainwater at the source," said Tom Stuewe, product manager for liquid products and SOPRANATURE at SOPREMA. "This function is essential in connection with rainwater-efficient management in heavily mineralized urban areas. With the additional protective layer, the overgrown surface extends the service life of the roof's waterproofing system. "
The modules are factory-made from 100% recycled polypropylene, are light, hold a large volume of water and offer excellent properties for increasing wind.
The detachable peripheral housing (side panels) not only saves time during installation, but also allows side-by-side installation for a neat finish and to hide the module edges after inserting the product. This system is suitable for both small and large areas, either flat or inclined (up to 20 percent).
The mixture of perennials or sedums can be adapted to the local winter hardiness zone and climatic conditions in order to ensure healthy vegetation.
More information is available at www.soprema.us.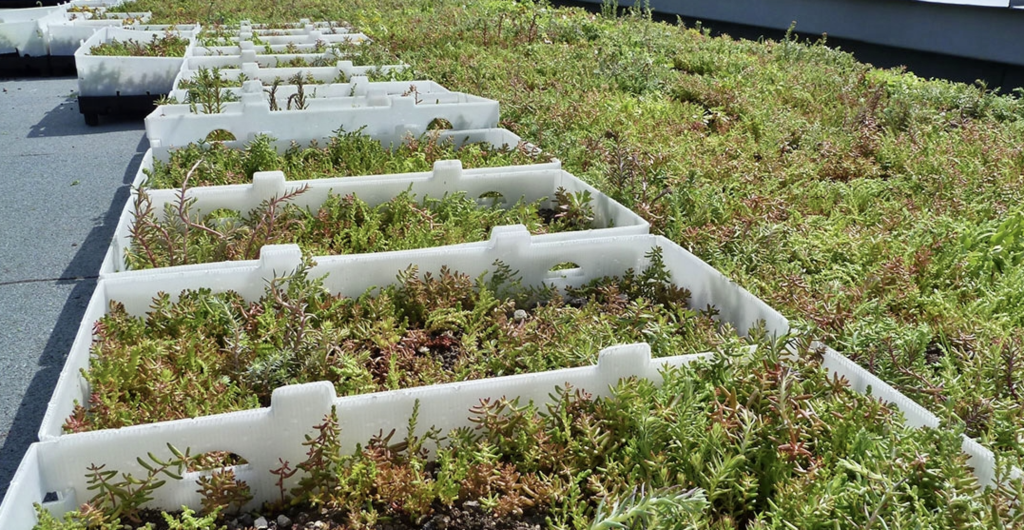 Like this:
To like Loading…