Joseph Muigai. Photo: Courtesy.
Mr. Joseph Muigai has been in the roofing business for decades and is proud to be the first to introduce the stone clad metal roof tile in Kenya, which is now widely used by many homeowners. The founder of Ngao Roofing Systems Limited shares experiences and lessons learned from them.
How did you come up with the concept for stone-coated metal roof tiles?
When I was attending a building exhibition in South Africa in 1993, I came across the stone-coated metal roof tiles and carried a sample of the tiles home. After gaining experience in the roofing industry, I quit my shipping job and decided on a new product. I traveled to China with the sample to source materials and find a company to make the product.
What were some of the challenges you faced in building the company?
It was very difficult to build the company because the Kenya Bureau of Standards (KEBS) and Kenya Revenue Authority (KRA) did not have standards for the product. But we looked at KEBS and I brought the South African standardization with me for comparison. I also negotiated with KRA to determine the import tax aspect as there was none for stone-coated metal roof tiles.
It was also slow to take up by homeowners as it was more expensive than traditional clay and concrete tiles.
Subscribe to our newsletter

Subscribe to our newsletter and stay up to date with the latest developments and special offers!
ALSO READ: Denri, the Kenyan bag designer who takes on international brands
As you mentioned earlier, stone-clad metal roof tiles are more expensive than clay tiles. What's your selling point?
They're more expensive when you compare them from tile to tile, but when you look at the total construction cost, they're about 15% cheaper. Stone-coated metal roof tiles are therefore very light and environmentally friendly, as you save 40% of the wood used for roof construction. This is important as Kenya is supposed to have 10% forest area, but we have a lot less. The labor costs are also cheaper compared to clay and concrete tiles, as one employee can process more of our products at once.
They are also burglar-resistant and fireproof and available in a wider range of color profiles. The stones we use are homogeneous, so their properties cannot be influenced by changing weather conditions.
Do you see yourself as a producer in Kenya?
We don't mind producing, but it doesn't make economic sense unless you go to the Export Processing Zone (EPZ), but even then you have to pay taxes. Second, one machine can produce nearly 75,000 tiles a day, and the Kenyan market cannot handle that amount. At the same time, manufacturing in China gives us access to a broader market across Africa.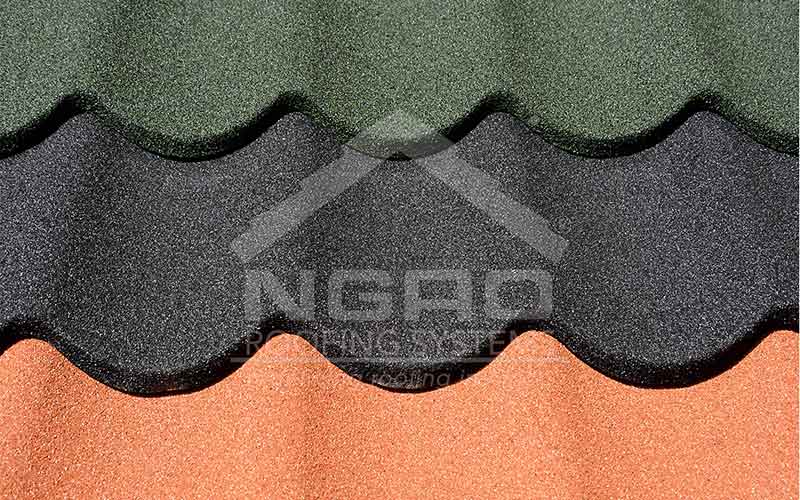 "The stones we use are homogeneous, so their properties cannot be influenced by changing weather conditions." Photo: Courtesy.
What considerations should you make before choosing a particular roofing product?
You need to know the thickness of the metal contained in the product, which ultimately determines the quality, environmental friendliness, guarantee offered by the manufacturer and availability. You also need to choose a material that is easy to install and that guarantees leakage.
What are some of the business mistakes you have learned from over the years?
One of the most costly business mistakes I've made is employee trust. I've lost a lot of money to unscrupulous workers and I've come to the conclusion that most Kenyans lack integrity. Also, most Kenyans are not innovative and like to copy. Instead of integrating ideas, many want to resolve them.
ALSO READ: Kenyan entertainers are taking the fashion industry by storm
What is the future of the industry?
I assume that there will be many innovations that can keep up with our products. In our case, we want to sell our products through e-commerce platforms.
Farewell shot?
We have the minds in this land, but until we have integrity we will not achieve our goals. We have to change the mentality of wanting to be billionaires in one day.