Eliza Wiley Independent Record – The entrance to Intermountain's new facility is large and welcoming, with plenty of room to grow.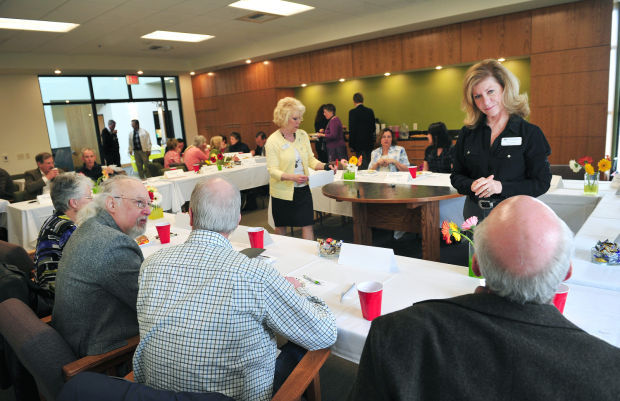 Eliza Wiley Independent Record – Dee Incoronato, former President of the Intermountain Board of Directors, welcomes guests to a focus group on children at risk in the boardroom of her new facility on 3240 Dredge Drive. An inauguration and severing ceremony will be held today at 1:30 p.m. for the public to see the massive 22,000-square-foot building.
From AL KNAUBER Independent Record

It's not Intermountain's new community service center, with its brick facade, stylish reception counter, immaculate carpet, and large glass windows filled with sunlight, that inspires Jim FitzGerald, the organization's CEO.
What really excites him, he said, is the work that is taking place in the new 22,000 square meter facility on Helena's north side, which is supported by donors.
"For us, this facility is a consolidation of our many outpatient services. It was pretty much a 10 year dream to have all of our services and employees under one roof, "said FitzGerald. "So it took a long time."
"The services in this building are for all children who have problems, who have problems with vulnerability, emotional health, wellbeing, or mental health issues," said FitzGerald. "This is not an extension of our living program. This is a branch, an accessibility of the entire community. "
The $ 5.5 million building, he explained, "enables us to optimize what our donors have made possible."
Today's opening ceremony at 1:30 p.m. will celebrate the new facility and open the next chapter in the organization's 104 year history. Attributing the new building to the generosity of those who have made Intermountain successful, FitzGerald said, "Without our donors, we could never have brought everything together to improve the top of what is possible."